We went to Dewberry Farm in October. Every year they have a pumpkin patch and a ton of activities for kids. This was our second year. I remember last year was fun. Anurag ran around the pumpkin patch, pushed the wheel barrow and played drums on the pumpkins. It was a fun and exhausting day! This year was no different! We had tons of fun. Anurag was open to trying out more things than last year. This was Anurag at Dewberry last year. He so loved it!
And this is Anurag this year,still playing drums on the pumpkins:)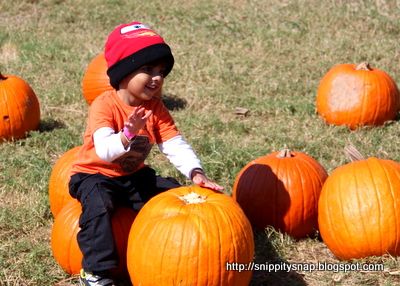 I scrapped the pictures of the farm from this year using the color palette and sketch at CMS #20. This is what I came up with!
I really missed sewing on this layout. We are sleep training A and it took forever for him to sleep. There was no way I was making any noise with the Sewing machine or the Cameo. I compensated my thirst for sewing with hand-stitching a string of sequins. If you don't have a sewing machine or are not comfortable using it, an alternate is to hand-stitch on the layouts. I liked the way it turned out. Sequins are a good way to add a splash of color and since I didn't have any purple paper, these sequins did the trick.
It has been gloomy since morning and I couldn't get a good picture. I kind of tweaked it with picasa to get it closer to the true colors. Need to get studio lighting ;-)
Don't you think that little OA pin with the arrow pointing to over the top is so so cute! I am also loving these wax seals by BG! I have never seen those before! This was a quick and simple layout. Working with a sketch always makes it faster.
This challenge is open till December, 20th. Don't forget to use the sketch along with the color palette! Kimm from Beary Scrap is sponsoring the month of December! She is giving away a 20$ gift certificate to her fabulous store to whoever wins! She also makes her own stamps!! They are perfect for cards/PL/smash!.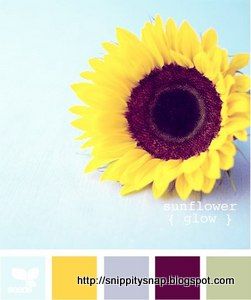 Thanks for dropping by! I love hearing from you. Please connect me to your blogs as well, so I can get inspired! Hop on over to Color Me Scrappy to see what the other designer's whipped up for this challenge. I hope you are having fun holiday shopping! I sure am:)